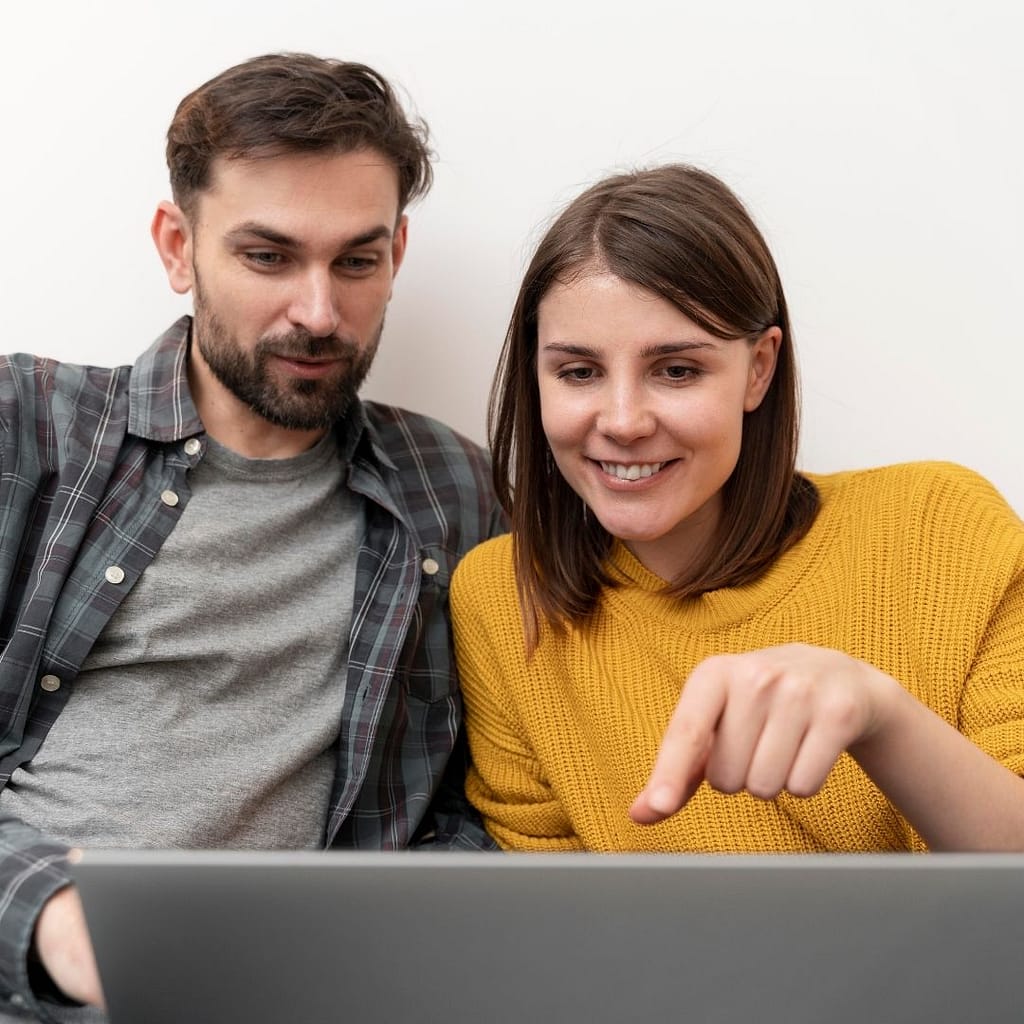 You might have heard that the average mortgage switcher in Ireland saves over €20,000, but that sounds too good to be true, right?
I mean if that was true everybody would be doing it surely and you'd be straight on google to get switched yourself, so there must be a catch?
Spoiler alert: There's no catch.
That's why record numbers are switching right now with more joining in everyday.
So we thought in this article we would share some real life examples of 3 of our recent mortgage switchers. That way you can see for yourself what people are actually saving and what's actually involved in being a mortgage switcher.
Read on to see what mortgage switchers just like you have saved in the last few months and how much you could save by switching.
If you want to see how different providers compare on your mortgage right now you can click here.
Noel & Naeiri, Mortgage Switch from PTSB to ICS – Mortgage Switcher Example
Noel & Naeiri Gavin have a home in Navan and switched their mortgage using online broker moneysherpa.ie. Noel works in engineering and Naeiri is a stay at home mum.
Due to a combination of the strong property market in Navan and a number of home improvements they made to the house, the value of their home increased to over €500,000.
This reduced their loan to value to less than 60%, which is the size of the mortgage compared to the value of the property, allowing them to access better mortgage rates.
They originally took out their mortgage with Permanent TSB which has one of the highest rates in the market.
The fixed rate they were on was expiring in a few months so they contacted Moneysherpa for guidance on their next step.
If they did not take action the mortgage would revert to the general variable rate from PTSB, which was 3.7%.
Probable follow on variable rates post fixed period based on current variable rates by provider
moneysherpa advised them that they could save even more by switching provider to ICS mortgages, who's fixed rate packages at 2.29% APRC recognise and reward the reduced risk from a low Loan to Value ratio when your property is worth more than your loan value.
Noel & Naeiri were able to reduce their mortgage payments and take 4 years off their mortgage saving over €38,000 in the process by completing the switch.
Murray and Jennifer, switched from AIB to Avant Money – Mortgage Switcher Example
Murray and Jennifer living in Drogheda switched their mortgage from AIB to Avant Money with moneysherpa. They saved over €10,000 with Avant Money's 7 year Fixed rate and were able to use the savings they made to pay off their mortgage earlier.
Avant Money have some of the lowest rates on the market, their 7 year fixed is one of our favourites starting from 1.95% and locking in your savings for 7 years.
| | | | | | | | | |
| --- | --- | --- | --- | --- | --- | --- | --- | --- |
| Short/Medium | 60% LTV | | 70% LTV | | 80% LTV | | 90% LTV | |
| Fixed Term | Rate | APRC | Rate | APRC | Rate | APRC | Rate | APRC |
| 3 Years | 1.95% | 2.03% | 2.05% | 2.06% | 2.15% | 2.23% | 2.2% | 2.25% |
| 4 Years | 1.95% | 2.02% | 2.05% | 2.23% | 2.15% | 2.23% | 2.2% | 2.23% |
| 5 Years | 1.95% | 2.02% | 2.05% | 2.06% | 2.15% | 2.22% | 2.2% | 2.25% |
| 7 Years | 1.95% | 2.01% | 2.05% | 2.07% | 2.15% | 2.21% | 2.25% | 2.28% |
| 10 Years | 2.10% | 2.12% | 2.20% | 2.20% | 2.30% | 2.32% | 2.40% | 2.40% |
AVANT MONEY RATES (APRC calculated on €100K loan, 30 years, valuation of €185, security release €40)
ICS Mortgages pip Avant at the post for the shorter fixed term products due to their more flexible credit policy. However if you have a sparkling credit history the Avant Money 3 year and 4 year fixed at 2.39% & 2.43% respectively are so close it makes no difference.
Sandra, Switching from PTSB to Avant Money -Mortgage Switcher Example
Sandra Chubb from Ballyfermot switched her €110,000 mortgage from PTSB to Avant Money in January.
She saved over €10,000 by lowering her interest rate from 3.4% to 2.01% APRC with Avant Money's 7 year fixed product.

By reducing her interest rate by over 40% she was able to afford to reduce her mortgage term from 21 years to just 12 saving thousands in interest payments.

Sandra switched with online broker moneysherpa.ie
"They were really friendly, gave me independent advice and helped me pull together the paperwork. Most people don't realise they are in a position to save so much by switching"
That's why we would recommend using a broker to help you switch to a fixed rate product with a low on-going rate from either Avant Money or ICS.
The lenders with the lowest rates can usually only be accessed by brokers, many brokers are free to use and they can take the pain out of the paperwork.
What's Next – Mortgage Switcher Examples
It makes more sense than ever to compare mortgage rates Ireland 2021 with massive savings available. There probably isn't another financial decision that has as big an impact on your wallet.
A big thanks to Noel, Naeiri, Murray, Jennifer and Sandra for letting us share their stories.
The non bank lenders ICS, Avant Money and Finance Ireland have really leapt ahead of the pack this year with a 0.5% discount across all mortgage types. This has left the banks, who are weighed down with legacy costs, trailing in their dust.
These non bank lenders are only available via a mortgage broker or via one of our own mortgage sherpas, click for a mortgage check up with one of our sherpas here.

Rates from 2.02% APRC
Fixed for 3-30 Years
Tighter approval policy

Rates from 2.47% APRC
Fixed for 3-7 Years
Flexible approval policy

Rates from 2.53% APRC
Fixed for 3-25 Years
Flexible approval policy
If you want to see what you could save by calculating your repayments you can click here.
If you want to know more about switching you can click here.
If you want to get your savings started right now, set up a free no obligation video call with a mortgage sherpa here.
Annual Percentage Rate Charge (APRC) calculated on a €100,000 loan over 20 years. APRC represents the average rate across the lifetime of a typical mortgage and is recommended as the best rate to use for comparisons by the CCPC. [1]