Finding the best mortgage broker Navan for you is essential, as it can potentially save you thousands.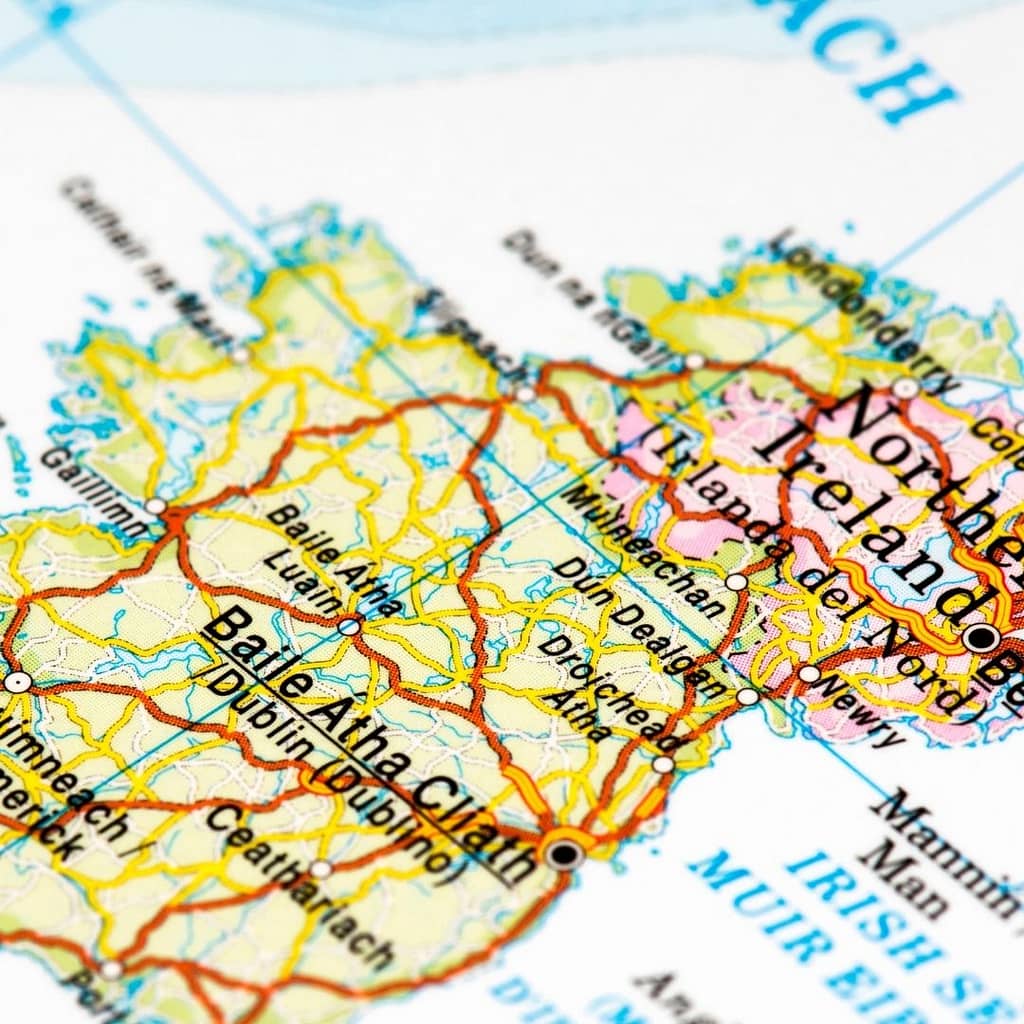 Here at moneysherpa, we strongly believe that a good mortgage broker can help you find the best mortgage for you and can save you from spending more than you need.
Brokers act as financial guides, offering us valuable insight to help us make more informed decisions that will help us save money on our mortgages.
Only around 50% of Irish homeowners use mortgage brokers to assist them in the mortgage application process.
The average cost of a mortgage in Navan varies by over €111,000 based on the broker you choose, so choosing the right broker is vital.
In this article, we are going to be outlining why you should consider using a mortgage broker, what the benefits are and how to tell a great mortgage broker from a good one.
Here at moneysherpa, we have a qualified team of mortgage sherpas who are independent and are here to help you free of charge.
Our mortgage sherpas are here to help alleviate the stress that comes with mortgages and are here to advise you so you get the best deal possible.
Broker
Free*
100% Online
All Lenders
On-going Support
One on One Service
Recommended by
BestinIreland.com
moneysherpa
✓
✓
✓
✓
✓
✓
Doddl
✓
✓
✓
✗
✗
✗
IMC
✓**
✓
✓
✓
✓
✗
mortgages.ie
✓
✓
✗
✗
✗
✗
Humdinger
✓
✓
✓
✗
✓
✗
Local Brokers
€100-€500
✗
3-5
✗
✓
✗
* for property specific mortgages over €100K ** for loans over €175,000
1.Overview mortgage broker, Navan.
Having the right mortgage broker could mean saving you thousands. According to the property price register [1], the average house in Navan is going for €272,000 as of March 2021, meaning that a typical 90% mortgage will be upwards of €240,000.
We found that the average cost of a mortgage in Navan over a term of 35 years can be anywhere between €371,800 with Avant Money upto €483,304 with Bank of Ireland, a difference of over €111,000.
With this much money on the line, it's clear that having a qualified broker would be a huge help.
Here at moneysherpa, we believe our mortgage sherpas are the best option to help with mortgage applications and queries, as they are-
Free to use, they get paid by the lender on completion of the mortgage
Independent, they get paid the same by all lenders
Comprehensive, they work with all the main banks and four broker exclusive lenders
Offer best service, they have a dedicated QFA mobile number, direct video diary access, ongoing support
Key service features, mortgage broker Navan
Free to use, mortgage broker Navan
Many mortgage brokers out there will offer fees ranging from €100-€500 to cover the cost of processing mortgages with lenders, as this is a costly and time-consuming process.
However, at moneysherpa we have invested in modern and advanced technology platforms which make the task of processing mortgages cheaper and easier. This means that we don't charge our customers for our services, as our mortgage sherpas are paid out of the 1% commission from lenders after a mortgage has gone through.
Independent, mortgage broker Navan
Many smaller mortgage brokers out there are tied to one single lender and therefore cannot offer mortgages from competitors, even if those competitors could save the customer money.
An independent broker will offer you the best mortgage without any bias, meaning that they are committed to finding the best mortgage for you, not for them.
money sherpa gets paid the same no matter what lender our customers go with. Our mortgage sherpas only get paid after a mortgage has gone through, ensuring that they have your best interest at heart and will do all they can to make your mortgage application successful.
Comprehensive, mortgage broker Navan
There are four banks and three broker exclusive lenders that offer mortgages currently in Ireland. Most brokers offer three or four lenders on their panel.
Money sherpa works with all these lenders apart from Bank of Ireland.
For an average mortgage in Navan, Bank of Ireland's lowest mortgage rate of 3.7% APRC costs €57,000 more than Avant Money's equivalent rate. We found that there are in fact over 20 deals from the other lenders that are better value.
By working with all the main competitive lenders in Ireland, moneysherpa ensures that you will receive the best offer available out there on the market.
Lifetime best rate guarantee, mortgage broker Navan
Whether you go with your bank or a broker, the rate of your mortgage will stay the same. This is because brokers are paid from the commission that lenders receive that they would otherwise spend on marketing.
This means that if you go with a broker who doesn't ask for any application fees, they are 100% free! I know it almost sounds too good to be true, but that's just how the broker system works in Ireland.
This is the case with our mortgage sherpas, as they offer their services free of charge. What makes them unique however is that they also offer something called a lifetime best rate guarantee.
So what does a lifetime best rate guarantee mean for me? Well, essentially it means that after your mortgage application has gone through, our mortgage sherpas will continue to monitor the market to find the best offer available.
If they find an offer better fitted for you than the one you have currently, they will get in touch to help you switch and save money in the future.
Best service, mortgage broker Navan
As we can see, using a broker comes with many advantages and little drawbacks, as you are able to gain insight from a trained professional who is determined to find you the best mortgage available.
Brokers can also help reduce the pain that is paperwork, however many brokers out there don't use technology adequately to help make paperwork less of a drag.
Our mortgage sherpas complete all your paperwork efficiently in only 2 video calls, as well as providing an online tool to upload your documents, tracking your case and 'e-sign' your application. The mortgage sherpas are all Qualified Financial Advisors (QFA), authorised by the Central Bank, with decades of experience behind them.
This makes the mortgage application process much more time efficient and less of a burden.
Alternatives, mortgage broker Navan
Go direct to the banks
Of course you are still able to go to your bank directly for your mortgage, as they already have access to all your bank transactions so you don't have to worry about scavenging for them again.
However now with open banking even this advantage has recently disappeared, due to new legislation to help make banking more competitive. Now moneysherpa and some of the other larger brokers can access your bank transactions with your consent.
The huge downside of going with your bank is that you will be made to spend thousands more than is needed for a worse level of service.
Go to your local mortgage broker Navan
If you wish to go to a broker but would rather sit down face to face with one rather than through a screen, going with a broker based in Navan is a viable option.
However as local brokers tend to be smaller, they will most likely not offer a wide range of lenders.
Unless they charge additional fees or are missing the leading lenders from their portfolio, they will usually have access to the same rates as the bigger brokers.
Go to another online broker
There are many brokers available nationwide who could also be a viable option. Many will come with advantages such as being independent or offering many lenders. Some like moneysherpa also offer online tools to make the application process easier.
However these advantages come at a price, as you may be charged up to €500 for their services. As well as that, many will not offer a lifetime best rate guarantee available like moneysherpa.
In a nutshell, mortgage broker Navan
So in conclusion, it is exceptionally clear that going through a mortgage broker comes with many advantages, as they act as a comprehensive guide to the best mortgage offers available.
Working with the right broker can make a huge difference, with the cost of the mortgage over 35 years varying by over €111,000 depending on the deal your broker recommends.
Broker
Free*
100% Online
All Lenders
On-going Support
One on One Service
Recommended by
BestinIreland.com
moneysherpa
✓
✓
✓
✓
✓
✓
Doddl
✓
✓
✓
✗
✗
✗
IMC
✓**
✓
✓
✓
✓
✗
mortgages.ie
✓
✓
✗
✗
✗
✗
Humdinger
✓
✓
✓
✗
✓
✗
Local Brokers
€100-€500
✗
3-5
✗
✓
✗
* for property specific mortgages over €100K ** for loans over €175,000
moneysherpa's own mortgage broker service, the mortgage sherpas, is the best way to get a mortgage. They are Free, Independent, Comprehensive, with a lifetime best rate guarantee and best online enabled service.
Of course there are many other mortgage brokers out there that are up to standard to assist you and your financial needs, so what makes our mortgage sherpas stand out?
Well, unlike other brokers out there, our mortgage sherpas offer-
The lifetime best rate guarantee. You will always get the same deal as if you went direct and your mortgage deal is constantly monitored to switch you to the best possible rate for the lifetime of your mortgage.
The easy to use digitally enabled service. The sherpa fills in the paperwork for you on a video call and you simply digitally upload all your documents and signatures. Making the process a whole lot easier and faster.
Next Steps, Best Mortgage Broker Navan
You can book a free, no obligation video chat with the mortgage sherpa team here.
Start your application online with moneysherpa here. 
Read more about the mortgage sherpa team here.
You can get more information about broker options in other locations here.