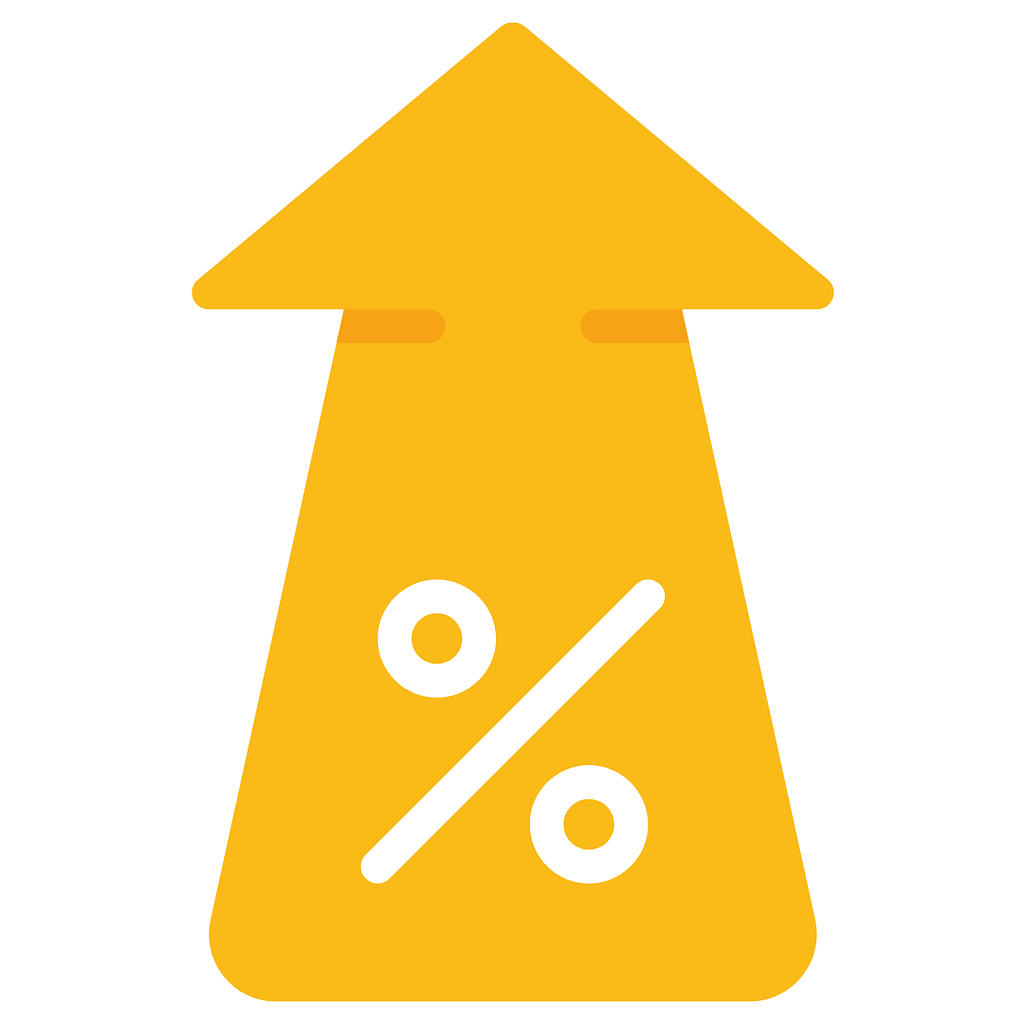 The European Central Bank (ECB) base rate drives lender mortgage interest rates, when it goes up so do mortgage rates.
The latest ECB survey of professional forecasters expect the ECB base rate to rise by 0.25% to remain at this level until late 2024, taking the ECB rate to around 4.50% the highest rates in over a decade. In worse news they expect rates to stay at these rates for the foreseeable as underlying inflation is proving hard to tackle.
So does this mean mortgage interest rates will go up and what does it mean for you?
In a nutshell, yes mortgage rates will go up and the impact on your monthly repayments is likely to be significant. If you are on a tracker, variable or are one of the 70,000 households on a fixed rate of less than one year you are looking at rates of upto 6% in the near future.
Don't panic though, by fixing your mortgage interest rates you can still cap these increases and for some even reduce monthly repayments.
Check out moneysherpa's analysis on the July hike for RTE news below or read on to understand what the mortgage rate increases mean for you (including our new simple tool for calculating the impact of rate changes for you) and to get the inside track on what to do about it.
ECB Rate Increases – Mortgage Interest Rates Go Up Ireland 2023
The latest ECB Survey of Professional Forecasters came out this Summer.
The survey uses forecasting data from finance experts across Europe to predict the likely direction of interest rates.
The average prediction is that ECB rates will rise by 0.25% next quarter to 4.50% and stick there, before falling back to 3.25% in 2025. This sounds pretty realistic with UK interest rates are already over 6% with US rates over 5%.
Some of the European experts surveyed though see rates climbing toward 5% as the ECB struggles to tamp down inflation.
It's worth remembering that back in the nineties interest rates hit over 10%, no one really knows how high they might get this time around.
What ECB Increases Mean For You – Mortgage Interest Rates Go Up Ireland 2023
Tracker Mortgage Holders
If you are one of the 300,000 tracker mortgage holders in Ireland, these mortgage rate increases will be passed directly onto you. A tracker mortgage 'tracks' the ECB base rate and range between 0.5% above the base rate to 2.25%, with the average tracker in Ireland having a rate of 1.15%.
If ECB rates go to 4.5% then,
1.15% tracker = 1.15% + 4.5% = 5.65%
Total Average Monthly Increase = €283
Every 0.25% increase adds around €18 a month on average and mounts up because mortgages are usually taken out over a long period. Each 0.25% is actually an increase of €2,000 across the average mortgage term remaining of 11 years.
Variable Mortgage Holders
The 175,000 variable rate mortgage holders have gotten a temporary stay of execution as the main Irish lenders have held off passing on ECB rate increases to customers. It is likely that these rates will be passed on over the next six months as the banks seek to catch up.
In a recent report the Irish Central bank assumed that 60% of the ECB rate increases will ultimately be passed on to variable rate customers. At a 4.5% ECB rate that would make the rate passed on around 2.7%.
The average mortgage variable rate in Ireland is 3.6% according to the latest data available from the Central Bank of Ireland [1].
At an ECB interest rate of 4.5%,
3.6% variable mortgage rate = 3.6% + 2.7% = 6.3%
Average Monthly Increase = €181
Fixed Mortgage Holders
The remaining 235,000 mortgage holders are on fixed mortgage interest rates, this means that lenders can't pass on the ECB rate increases to these customers. Yet these customers can't rest easy either.
The average duration of fixed mortgage rate interest deals in Ireland is less than 3 years. This means that many of these customers will emerge out of their fixed periods onto the highest rates in a decade.
The average fixed mortgage interest rate is currently around 2.5%,
2.5% Fixed will go to 6.34% variable
Average Monthly Increase = €510
Many of these customers believe that they will be able to re-fix at around 2.5% when they come off their current fixed mortgage interest rate deals. Average available fixed rates are already at 3.8% and set to rise further.
The good news is though that all 710,000 mortgage holders are able to act now to protect themselves from these increases. Read on to use our calculator and get the inside track on how to dodge the impending lender mortgage interest rates hike.
Your Interest Rate Increase Calculation – Mortgage Interest Rates Go Up Ireland 2023
All of the above repayment calculations are based on an average outstanding mortgage of €200,000, but what does the hike in mortgage interest rates mean for your own mortgage?
No worries, that's why we built our handy interest rate increase calculator so you can see exactly what mortgage rates going up mean for you.
Your actual increase will vary slightly from the calculator depending on your current mortgage interest rates.
What Can You Do To Dodge The Hikes? – Mortgage Interest Rates Go Up Ireland 2023
Without taking action over 710,000 mortgage holders face an average monthly increase ranging from around €180 to over €300 depending on where ECB rates actually land.
If you take action now by fixing your mortgage rate for 5 years or more, you can avoid the hikes completely.
There are two options open to you.
Fix with your current lender
Switch to a new lender and fix
If you are still in your fixed period, you may think that you will have to pay a 'break fee' for breaking out of your existing deal. Actually, due to recent EU legislation that's unlikely to be the case, so call you bank to double check straight away.
Almost everyone, can fix or switch without penalty.
The best rates are with the 'non bank lenders' Avant Money and Finance Ireland, who are over 1% cheaper than Bank of Ireland or Permanent TSB, so if you want to get the lowest repayments possible that's the way to go.
That means switching your lender for the vast majority of people.
See the comparison of the average mortgage interest rates across the term below.
Correct as of 01/09/23. APRC = Average Rate paid across the whole mortgage term, table, excludes Mortgage value >€250,000, excludes Green mortgages
In fact the Avant Money 5 year fixed rate above, is €17,387 cheaper over the full mortgage term than Bank of Ireland's 5 year rate for the average mortgage.
It should take you about 8-10 weeks to complete a switch to Avant.
Bear in mind though that if you are switching lender, you will need to invest about €1,500 to cover your valuer and solicitor costs, unless you switch to Haven who will give you €2,000 to cover these.
In A Nutshell – Mortgage Interest Rates Go Up Ireland 2023
So if you have a mortgage and you don't act now, you may be looking at a €180-€300 hole in your monthly finances this time next year.
That said, you still have options to dodge these mortgage interest rate hikes completely.
You should look to fix in the next few months.
Call your current lender and confirm there are no break fees, then get in touch with a broker and see if you should switch to a new lender or fix with your current one.
Make sure the broker has all the lenders on board though, so you get the best deal.
Next Steps – Mortgage Interest Rates Go Up Ireland 2023
You can read more about switching your mortgage here, how to break out of your current fixed mortgage here, how to fix your mortgage here, fixing your tracker mortgage here, about how to compare mortgages here or how to calculate your mortgage repayments here.