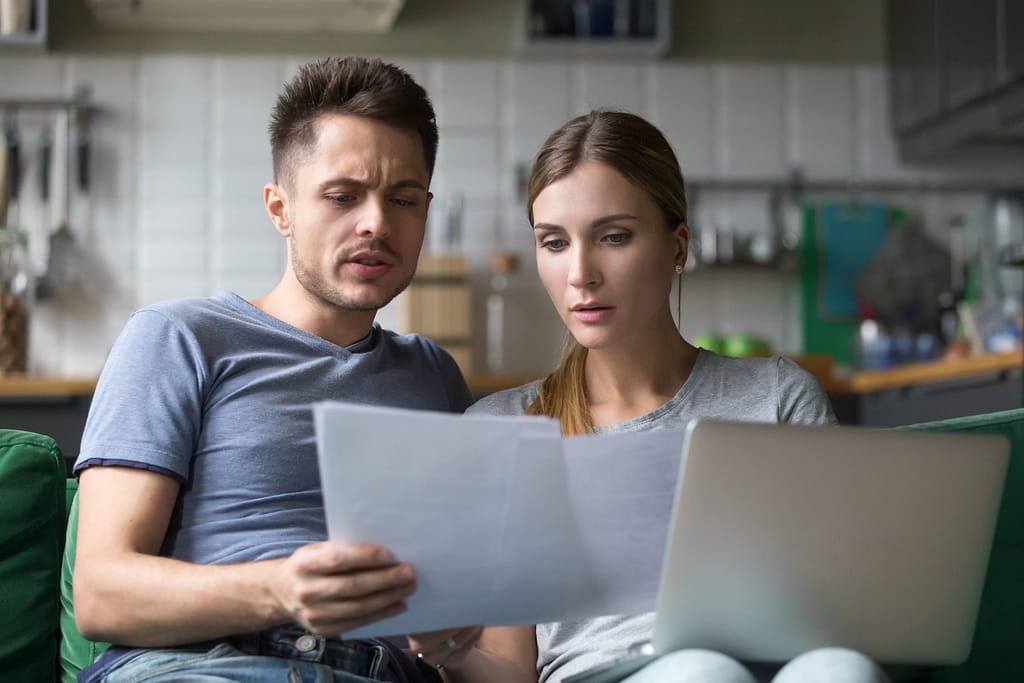 Switching mortgage Ireland. As someone who used to be responsible for mortgage products at one of Ireland's largest mortgage lenders PTSB, the low numbers of switchers in Ireland always surprised me.
Anybody who took out a mortgage after 2008 and is no longer on an introductory rate is likely to save around €25,000 by switching. That's over two hundred thousand Irish households. Over half of all mortgage holders, 450,000 households, will save at least €5,000 by switching mortgage Ireland 2021.
These are some of the largest savings in Europe, yet Irish mortgage holders switch at half the rate seen in other European countries.
The key reason for Ireland's low mortgage switching rate is that most people don't realise how much they can save or how easy it is to switch these days.
Read on to find out how much you would save by switching mortgage Ireland 2021, plus everything you need to know on how to switch mortgage and get saving.
Would I save by switching mortgage Ireland?
How much would I save by switching mortgage Ireland?
How much hassle and cost is switching mortgage Ireland?
How do I switch mortgage Ireland?
In a nutshell – saving & switching mortgage Ireland
What next? – simple switching mortgage Ireland steps
Would I save by switching mortgage Ireland?
Almost certainly, this is because your interest rate drives how much you save and there is a huge difference between existing and new business interest rates.
If you are one of the 66%+ people who took out a mortgage after 2008 and aren't on a introductory fixed rate you should definitely look into switching. This is because you're almost certainly on what lenders call a managed variable rate or standard variable rate.
These interest rates remain some of the highest in Europe, at an average of 4.2% [1]. Switching to a new business rate with a new mortgage lender will halve your interest rate to around 2%.
But, if you are one of the lucky people with a tracker mortgage, switching is now an option for the first time in a long time. Tracker mortgages were sold between 2001 to 2008 and 'track' the ECB base rate. If you are on a tracker your interest rate is probably around 2%, better than any rate available in the market today. However, all that is changing and Trackers are forecast to rise to over 3% in the next 12 months.
Irish lenders have kept old customer rates high to pay for the fall out of the financial crash and the cost of funding the tracker mortgages. But, due to international banks entering the market they had to lower new customer rates.
This difference, between the old customer and new customer rates, is why switching mortgage Ireland delivers such a big saving.
So will you save? To keep things simple we have grouped mortgage holders into three big groups.
Introductory rate (2%), the 7% of people with fixed rate (new in last 1-3 years) – Switch Soon
Tracker rate (2%), the 25% of people who bought between 2001-2008 – Switch Now
Standard rate (4%), the 66%+ of people who are not on an introductory or tracker rate – Switch Now
You can check for certain which interest rate you are on, by digging out your annual mortgage statement or by putting your monthly repayments into our handy calculator below.
How much would I save by switching mortgage Ireland?
If you are in the majority of Irish mortgage holders (66%+) who would save big by switching, working out exactly how much you would save isn't complicated.
You just need to know 4 things.
1. current monthly repayment – How much does your mortgage cost every month?
2. home value – How much is your home worth today?
3. loan needed – How much do you still have left to pay on your current mortgage?
4. term needed – How many years do you have left to pay on your current mortgage?
Our handy mortgage repayment calculator takes these four things, automatically calculates the rates available at your LTV and estimates out how much you would save if you switched to the best rate in the market.
The loan and term outstanding is easy to get as it is sent to you each year by your lender and doesn't change that much each year. For people switching last year the loan was €170,000 and the term 15 years on average. [2]
The more your home value rises the lower the rate you can get when you switch. This is what lenders call the Loan to Value ratio or LTV. If you're not sure about your home value it's easy to estimate.
If you bought before the crash in 2008 your house is probably now worth about what you originally paid for it as the market has pretty much bounced back since then.
If you bought after 2008 it should be worth roughly what you bought at, plus give or take an additional 4% for every year since you bought. So if you bought ten years ago you can add on 40%, nice!
How much hassle and cost is it switching mortgage Ireland?
Fortunately switching mortgage Ireland isn't like applying for a mortgage the first time around. You can now do it totally online and for free.
Lenders, who are keen for new business, pay to get your home valued and for you to use a broker or an online switching platform like moneysherpa's.  
Plus, if you go for an online switching platform or a broker, they will handle all the paperwork for you and get your home valued.
Sometimes if your income or the value of your property has reduced or other commitments have increased lenders won't allow you to switch your mortgage. This is rare though as in most cases your home value will have increased and your loan value decreased as you made your monthly payments.
Don't worry though, our online mortgage application tool checks this out automatically, so we can help you get in better financial shape or find a more suitable lender if needed.    
How do I switch mortgage Ireland?
You're probably over the hump already if you have worked out your savings and found the best rates using our repayment calculator. At this point you're only 4 steps away from cashing in on your mortgage switching savings.
1. Apply
This takes less than 5 minutes using our online application tool.
2. Assess
Our moneysherpa mortgage team will then run the numbers. Including getting your home valued by a licensed local estate agent to get you the best rate for your LTV. 
3. Offer
Then if all looks good, we will email you a loan offer.
4. Draw down
If you are happy with your new deal, we pay off the mortgage you have with your current provider and get your new mortgage up and running.
In a nutshell – switching mortgage & saving Ireland
1 in 5 Irish mortgage holders will save around €25,000 and over half of all Irish mortgage holders will save over €5,000 by switching mortgage Ireland.
With changes in regulation and new online platforms available it's now very straightforward to switch and save.
Switching is free with both brokers and online platforms able to handle the paperwork for you.
What next? – simple mortgage switching Ireland steps
To check out how much you would save or what rates are the best for you, use our handy repayment calculator here.
To help you compare and choose the best rate for you the best mortgage deals on the market are here.