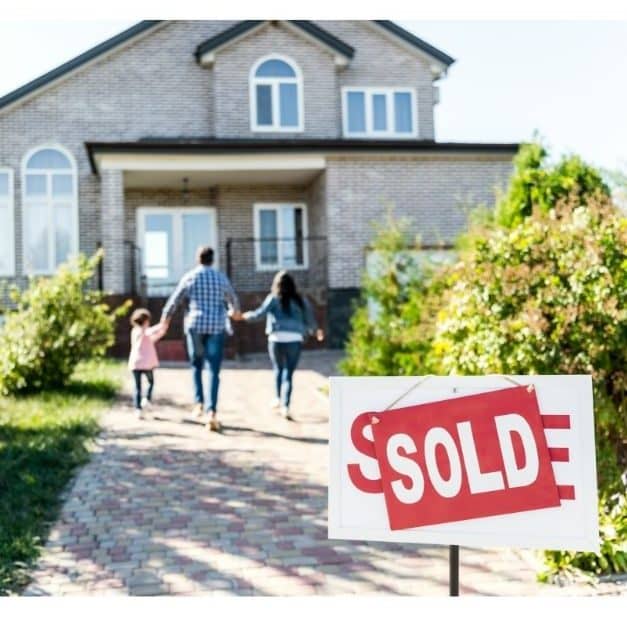 Buying a home is probably the biggest financial decision you will ever make and one of life's most stressful times. So you are probably super keen to know how long does mortgage approval take and can you get pre-approval or approval in principle like yesterday.
Knowing how mortgage approval and pre-approval works in Ireland can help you secure your dream home and reduce your stress levels.
That's because how you apply makes a big difference to how much you can borrow and how long the whole process will take.
With our Ultimate Guide to how to mortgage approval Ireland 2023, you could borrow up to 4.5 times your joint income and get the whole thing done and dusted in less than 3 months.
Here's our top 3 how to get mortgage approval Ireland 2023 tips
Maximise your savings in the 6 months before you apply to maximise what you can borrow
Understand how best to navigate the mortgage approval process to minimise delay
Use a broker with a wide selection of lenders to maximise your mortgage approval odds
Use our tool to get Pre-Approved now below.
If you want to find out more before diving in read on to see understand how you can get mortgage approval and maximise how much you could borrow while minimising the hassle factor.
Work Out How Much You Can Borrow – How long does mortgage approval take Ireland 2023
The first step is to work out how much mortgage you can get, you might not need to borrow up to your limit, but it will help you to understand your maximum budget in case you find yourself in a bidding war for your new gaff.
To help avoid a credit bubble like the one that went pop back in 2008 the Central Bank sets some absolute maximum limits that no lender can go beyond.
If you are buying your home to live in, the limit is the lower of either
Income – 4.5 times your joint gross income per year
Deposit – 10 times your deposit
Wait a minute before you rush off and bid on that dream home, the Central Bank only allows 20% of all borrowers in any year borrow up to these limits.
The lenders are therefore very picky about who gets these 'exceptions' only putting forward people with squeaky clean credit histories and very high levels of disposable income.
If you fall outside the top 20% of applications then the limits are
Income – 3.5 times your joint gross income per year
Deposit – 10 times your deposit for first time buyers and 5 time for others
As part of the application process the lenders will also run the rule over your ability to repay the loan. Based on this they may lend you less than the limits above or indeed nothing at all.
For most people the 3.5 times salary limit is the one that applies and gives the best idea of your budget. However if you need an exception to make up the numbers or want to maximise your odds of approval you can use our instant Approval In Principle (AIP) tool below.
Our tool runs the numbers based on your income and expenditure and instantly spits out your odds of mortgage approval across the lenders. Even better we will then automatically email you with a provisional Approval In Principle that you can use to view property and start your house hunting!
Maximise My Approval Chances – How long does mortgage approval take Ireland 2023
Even if you have enough disposable income for mortgage approval on paper based on our provisional AIP calculator we then have to back this up with evidence.
Lenders try to work out, based on information on your application for what's know as a full Approval In Principle, the likelihood of you not paying back the mortgage in full. If a loan goes south that's a big hole in their profits, so the more risk they think you are the less they will lend.
This means you can maximise the mortgage you can get by knowing what they are looking for and getting your finances in shape in advance of mortgage approval.
This is why the question how long does mortgage approval take can have a different answer depending on your circumstances. A switcher can be done in 6 weeks as they have solid proof they can make the repayments, while someone who doesn't have evidence of spare cash left over might have to wait up to 6 months before even applying.
The 6 months before the application is critical as lenders will look at your bank statements in this period to assess your ability to repay the loan as part of the application.
So what are the key things you can do to maximise your approval chances?
Maximise your Income – Many lenders include 50% of overtime, bonuses and commission, so maximising these can be a big help.
Clear your outstanding loans – These eat into your ability to repay and are usually higher interest than your mortgage will be.
Secure your employment – Make sure you have finished any probation period or have a long term contract.
Don't splurge – Minimise your outgoings, so you show consistent evidence of saving some money at the end of every month.
Delete your Paddy Power app – Any major spend on online gambling is a big no no and don't try to be smart by moving it to your Revolut account the lenders are wise to that and will ask for statements.
Keep your nose clean for 6 months and you will demonstrate to the lenders you can be trusted and will maximise your mortgage potential.
Get Some Help – How long does mortgage approval take Ireland 2023
So you have 6 months of sparkling clean bank statements and you are sick of living on your mates couch, what do you do next?
You have two choices to kick start the application process.
Apply to one of the lenders directly
Apply to a lender through a broker
Which lender you apply to can make a huge difference to your approval chances and what you will pay over the course of the mortgage. That's why we recommend using a broker for your application.
A broker can look at your situation and match you with the best lender to maximise your approval chances and minimise your repayments. Brokers are often free to use and are impartial as they get paid the same commission 1% of the mortgage value by all the lenders.
Not all brokers are created equal though. Check out if your broker has:
Access to the best lenders for rate Avant Money, ICS, Haven and Finance Ireland
No fees or low fees for your type of application
An online application process to make the paperwork easier
A best rate guarantee
What Happens Next – How long does mortgage approval take Ireland 2023
Once you have chosen your broker you can get the application underway.

1. Apply Online
First up you will need to confirm your personal and financial details to get your instant Approval In Principle. You can jump right in below to start the process now.
Once you have your provisional approval you can upload supporting documents like your bank statements and proof of identity onto the brokers application platform.
These documents are needed to help prove you can repay the mortgage and also prove you are who you say you are.
2. Choose Mortgage & Lender
Your broker then reviews your details plus documents and recommends the best lender and mortgage product. As each lenders approval policy is different they will match you with the best one for you.
For example, ICS lend more to public servants and is good for short term fixed rates. Avant Money on the other hand don't do exceptions above the 3.5 salary, but have the best long term fixed rates.
They will also run you through the other options and why they think they aren't a fit for you at this point.
3. Get Full Approval In Principle (AIP)
Your broker will then use the documents and details you submitted to apply for approval with the rate and lender you picked. It can take 3 days to 3 weeks to get approval depending on the lender you choose (your broker will fill you in on this).
You can now go bid on a property knowing you have an approval in your back pocket!
4. Get Final Loan Offer
Once your offer has been accepted your broker will have it valued by an independent estate agent. This is so the lender can have confidence that the asset that they are securing the lending on (your new house), is worth what you say it is.
Once the lender has all the details on the property from the broker they issue the final offer, which includes any conditions before you can access or 'drawdown' the loan. These are usually things like you must have a life protection policy and home insurance in place, which your broker will help you arrange.
5. Complete House Purchase
Ta Da! The moment you have been waiting for, once the conditions are met the loan is released and you get the keys to your new home!
In a Nutshell – How long does mortgage approval take Ireland 2023
How you apply for a mortgage makes a big difference to how much you can lend, how long it takes and your approval chances.
The first thing to do is to work out how much you can borrow and get your provisional AIP, we have a handy mortgage calculator for that here.
Then you need to make sure all your documentation lines up and if needed clean house on your finances for the 6 months before you apply.
You should then engage with a broker who can guide you to the best lender and help take the pain out of the paperwork. You can check out moneysherpa's own in house broker teams the mortgage sherpas here.
Finally, make sure you know the process and where you are in it, so you can reduce your stress and maximise your chances of getting your dream home.
We have loads more on help to buy grants, the best rates and mortgage provider reviews here.
If you want to have a chat and talk it through you can click for a mortgage check up with one of our sherpas here.
You can get more detail on the documents required from the CCPC [1].