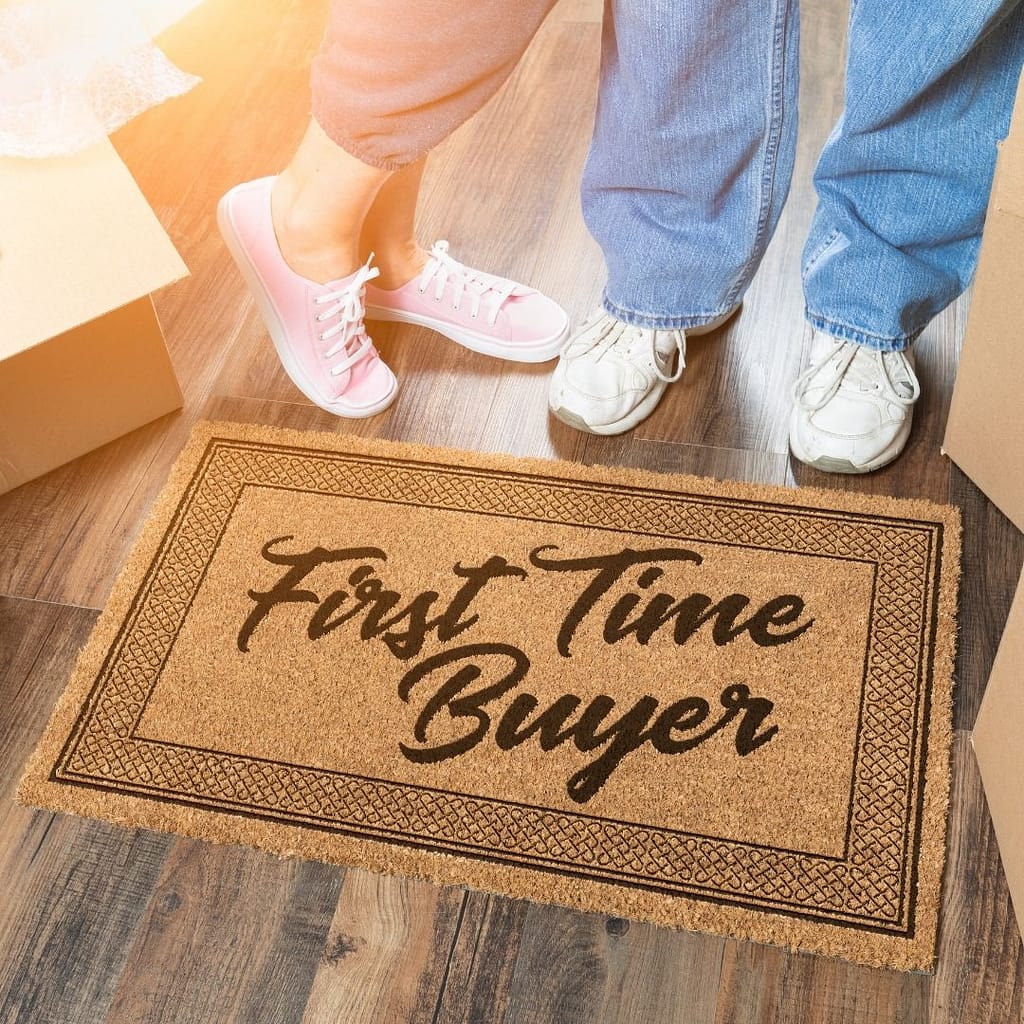 With house building ramping up and new homes starting to come on stream, many are starting to dream of owning their first home once again.
By using a combination of the grants available to you, equity release from the family home and the right mortgage lender, that new home might be closer than you think.
Times are still tough for First Time Buyers due to rising prices and some of the tightest lending rules in Europe.
Don't despair though, with the right approach First Time Buyers may still be able to get a foot on the property ladder.
By using the Help to Buy grant, the First Home Scheme, plus a gift from your parents funded through equity release you can increase the size of your deposit and steal a march on other would be buyers.
In our First Time Buyer Ultimate Guide Ireland 2023, we'll give you the full run down on everything you need to know if you are a first time buyer, plus some insider tips to help you get your dream home.
Who qualifies as a First Time Buyer? First Time Buyers Ireland 2023
To qualify as a First Time Buyer you can't have had a mortgage before.
If you have ever taken out a mortgage under your name either in Ireland or overseas, you are no longer considered a First Time Buyer.
The good news though is you still count as a First Time Buyer if you previously inherited a house or bought outright or if you have been separated/divorced or bankrupted since you previously bought a property.
Importantly if there are two people going on the mortgage, both must never had a mortgage before or be divorced/separated or bankrupt since to qualify as a First Time Buyer.
How much can I borrow? First Time Buyers Ireland 2023?
The amount you can borrow is set by two things. First the Central Bank lending limits and secondly your mortgage lender's credit policy.
Central Bank Lending Limits
The Irish Central Bank's lending limits are some of the tightest in the world, so these are usually the biggest hurdle that needs to be overcome. [1]
The absolute maximum you can borrow under Central bank limits is 4.5 times your annual gross household income, however lenders are only allowed to go this high on 20% of mortgages. These are known as exceptions, 80% of mortgages must be under 4.0 times annual gross household income.
Typically lenders want any loans over 4.0 to go to what they see as the lowest risk customers. So these 'exceptions' go to people later in life who are the very highest earners and have lower living expenses than most First Time Buyers.
For the vast majority of First Time Buyers then, the maximum you can lend will be 4.0 times your annual gross household income. So this is how it usually works.
Kate earns €34,000 gross per annum, €24,000 basic and €10,000 last year in bonuses
Liam earns €30,000 gross per annum, €20,000 basic and €10,000 in commission last year
So their joint gross annual income is €64,000 per annum.
The Central Bank limit of 4.0 will allow them to borrow up to a maximum of €256,000.
Lender Credit Policy
On top of the Central Bank limits lenders apply a second set of rules to assess if you will be able to repay the mortgage.
These differ significantly from lender to lenders. By way of example some lenders discount bonus and commission payments completely and others bump up salary contributions if you are in certain professions with job security.
More generally the lender looks at your earning and spending history in the last 6 months to work out how much income will you have left over after you have covered your commitments.
The more money they think you will have left over the more they are likely to lend you.
This makes picking the lender who maximises your earnings and maximising how much you put by in the 6 months before applying for a mortgage really important.
It can even help you get hold of one of those precious mortgage exceptions.
Look for a mortgage broker who has access to all the lenders in the market as some lenders are only available via a broker.
What Deposit do I need for a First Time Buyer mortgage? Ireland 2023
The minimum amount of deposit you need to buy is also set by the Central Bank of Ireland.
The good news is that as a First Time Buyer you only need to put down 10% of the properties purchase price upfront. Second time buyers also have to stump up 10% for the deposit, but can only borrow 3.5 times thier gross income.
That said it still makes sense to maximise your deposit if you can.
Ramping up the deposit reduces the mortgage size, which can knock thousands off the interest you will pay or may even help you afford a property that the Central Bank rules may have put out of reach.
With spiralling rents eating into your savings, how can you maximise your deposit?u
What are the latest help schemes for First Time Buyers? First Time Buyers Ireland 2023
The Help to Buy scheme allows first time buyers to claim 10% of their property value to help them pay a deposit on newly built homes.
It's a Government tax refund scheme and in order to claim, you must have paid the equivalent amount of 10% of your property value in tax in the previous 4 years before moving into your new home.
In order to claim from this scheme, your home must be valued at €500,000 or less.
The most you can claim is €30,000, so if your home is valued at more than €300,000, you still can only receive €30,000 max.
There is also the First Home scheme, which provides up to 30% of the properties value in return for the state taking a share of your home. You can find out more about the First Home Scheme here.
You may be able to bump up your deposit further with a gift from friends or relatives. The usual route for first time buyers is through their parents, commonly known as the 'bank of mum and dad'.
It's unlikely that your parents have fifty grand lying about the house, but they may have equity tied up in the family home that they can access to provide cash for a deposit via a process known as equity release. Equity release allows home owners who have paid down part of their mortgage to get a tax free cash lump some to fund a deposit for their family members or others.
By releasing equity on the family home parents can gifts their kids up to €330,000 tax free, this may be an attractive option for them if the kids are still taking up room on the family couch or wasting thousand of euro's in rent.
Insider Tips for First Time Buyers Ireland 2023
Work with a mortgage broker who will match you with a lender that maximises your mortgage
Reduce your outgoings in the 6 months before applying for a mortgage to maximise your loan
Save as much as you can yourself for a deposit
Top up your deposit with the Help to Buy scheme & First Home Scheme
Consider equity release as an option to further increase your deposit and purchasing power
By maximising your deposit and working with a broker with access to all potential lenders, first time buyers will make the most of their chances of securing their dream home.
Next Steps – First Time Buyers Ireland 2023
Are you a first time buyer wanting to find a mortgage for your new property? Contact one of our mortgage sherpas today free of charge!
Trying to save money as a first time buyer? Check out our top ten saving tips in Ireland here!
Want to learn more about the first time buyers help to buy scheme here, the First Home Scheme here or equity release here.
If you have any questions about lenders or switching mortgages feel free to contact our QFA mortgage sherpas here at moneysherpa.