Based on months scouring the Irish market for savings and our inside knowledge of the Irish finance world we've narrowed down this list to the top money saving tips that will deliver bang for your buck in 2022. We've used all these tips ourselves and they made a huge difference to our own bank accounts.
The really great news is it's not as hard as you think to save money in Ireland in 2022. With many businesses moving online and comparison sites that will do the heavy lifting for you, big savings are often only a click away.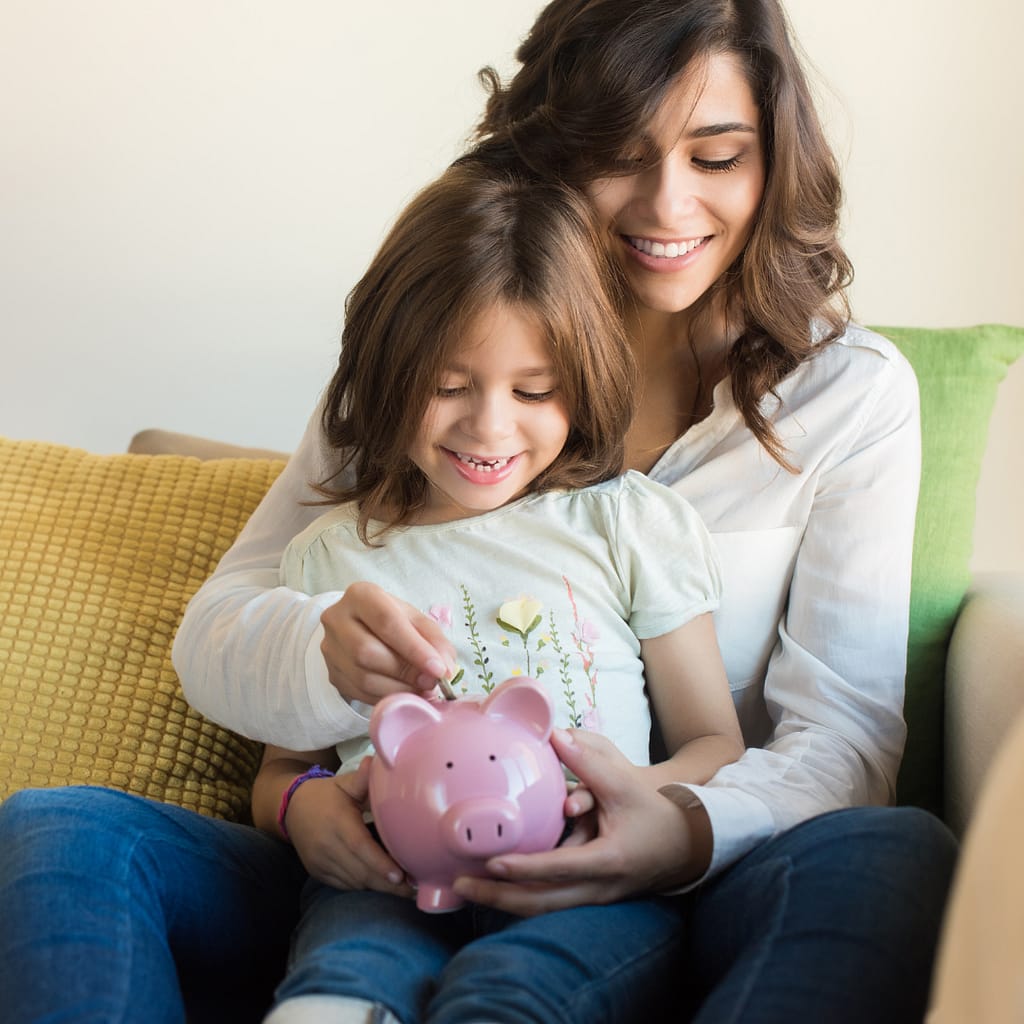 Most of what you read online is focussed on pouring over spreadsheets and logging your spend daily.
With these money saving tips, you will be able to take control and get saving with no spreadsheets required.
Here's each money saving tip and how much you will save on average.
1. Money saving Ireland 2022- Get all the tax relief you're owed (save €1,880)
2. Money saving Ireland 2022- switch your mortgage (save €2,650)
3. Money saving Ireland 2022- switch your electricity or gas (save €500)
4. Money saving Ireland 2022- switch your Broadband and TV provider (save €300)
5. Money saving Ireland 2022- don't blow it, avoid the urge to splurge (Save €1,270)
6. Money saving Ireland 2022- ditch the branded groceries and go German (save €1,664)
7. Money saving Ireland 2022- become a DIY barista & chef (save €1,521)
8. Money saving Ireland 2022- cutting out cigarettes & alcohol (save €3,232)
9. Money saving Ireland 2022- becoming debt free (save €900)
10. Money saving Ireland 2022- living the good life, for life (save €500,000)
Keep reading to find out how to save over €12,500 a year and over €500,000 by the time you retire.
1. Money saving Ireland 2022 – get all you're owed (save €1,880)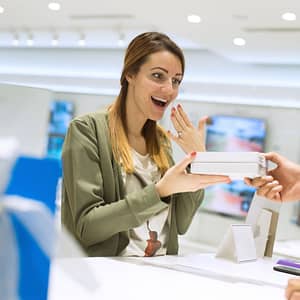 How do I know how much tax back I'm owed?
There's a smorgasbord of different tax reliefs you are entitled to as an Irish citizen or resident. The citizen's information board is always a good place to start (link at the end of this article), but cutting to the chase the big ones are,
Marriage tax credit
Home carer tax credit
Medical or dental tax relief
And, for 2022 and 2023 the Rent credit
Example average tax relief saving Ireland 2022 = €1,880
The good news is there are lots of online services out there, with the biggest being taxback.com, that will file the tax paperwork for you in return for a cut of the refund. The average money saving refund received by Irish consumers is just under €1,880.
This doesn't include any benefits you might be entitled to, such as energy credits, working family payment or the fuel allowance.
You should also consider maximise your income by considering asking for a pay rise, changing jobs or working longer hours.
Next, once you've super sized what's coming in, the next step is super shrinking what's going out. You can do this two ways.
Buy for less
Buy less
Let's start with the easiest, buy for less. Switching suppliers usually does pay off as companies know most people don't bother to make the effort. This allows them to keep prices high for existing customers whilst offering sweet introductory deals for new customers.
The next three tips will take you straight to where you can save the most money in Ireland by switching in 2022.
2.Money saving Ireland 2022- switch your Irish mortgage (save €2,650)
How do I save money by switching my mortgage in Ireland 2022?
If you are on a tracker mortgage or still on an introductory fixed rate you probably think this one isn't for you, but hold your horses.
With ECB interest rates on the rise tracker rates are forecast to rise to 2.5%-4%, higher than current fixed rates.
Those rate increases signal good news for people on fixed rates already though, making it possible to re fix for longer and cheaper without a penalty fee. Check with your current lender to see if you can now 'break' from your current fixed rate for free.
Outside of fixed and tracker mortgages a third of all Irish mortgages, almost 200K, are on variable rates which average 3.5%, the highest rates in Europe [2]. On loans this big there is a massive saving to be had by switching to the 2% fixed rates that are available.[3]
The process is actually quite straightforward using a mortgage broker and they are usually free to use, so it always makes sense to get them to run the numbers and see if it worth your while to switch.
Example average mortgage switching saving Ireland = €2,164 per year
According to the Irish bank's industry body the BPFI, the average value of mortgage switched in Ireland last year was €272,000.
Switching that amount to a new provider, with a typical outstanding term of 15 years and loan to value of 90% would save you a whopping €2,164 a year. That's over €32,000 across the 15 years.
3. Money saving Ireland 2022 – switch your Irish electricity or gas (save €500)
How do I save money by switching my electricity or gas in Ireland 2022?
Your electricity or gas service is the same no matter who you buy it from, the key thing then is to simply get the best price.
Lots of new providers have entered the market tempting switching with some great money saving deals. It couldn't be more straightforward to compare and switch using one the comparison sites like Bonkers.ie or Switcher.ie.
Example average electricity and gas saving Ireland 2022 = €500 per year
The average home in Ireland uses 11K kWh of gas (at an average of 12.7c per kWh) and 4.2K kWh electricity (at an average of 37c per kWh) per year.
This means the average gas bill is now €1,320 and electricity now €1,554, or a hefty €2,874 combined.
The good news though is much cheaper rates are still available, with gas as low as 10.9c kWh and electricity as low as 28.2c kWh.
Switching to these lower rates would bring your gas bill down to €1,199 and your electricity bill down to €1,184, saving you almost €500 on current rates.
4. Money saving Ireland 2022 – switch your Irish Broadband and TV provider (save €300)
How do I save money by switching my TV in Ireland 2022?
With streaming services now offering not just box sets, but live TV as well there are big money savings to be made by 'cutting the cord' from old school TV providers.
Providers like Sky or Virginmedia typically charge around €25 a month for their entry TV pack, even though there is the same content available elsewhere for free. Ditch your current provider and get your sports and live TV from a combination of free to air & streaming, you will save hundreds and still get the same shows.
Example average TV saving Ireland 2022 = €300
Replacing Sky's entry and Sky Sports pack at €59 a month with free to air, whilst getting your Sky Sports straight from the NowTV streaming service will save you over €300 a year. [5]
Next up, there are whole industries and armies of people whose job it is to get you to part with your hard earned cash everyday. The next three top money saving tips will help you avoid the traps and buy less in Ireland in 2022.
5. Money saving Ireland 2022- don't blow it, avoid the urge to splurge (Save €1,270)
How do I save money by avoiding non essential spend in Ireland 2022?
The best way to avoid temptation? Don't put yourself in the way of it in the first place. Why do companies spend millions to push their ads, email lists, get your data, offer you easy credit and offer 'one click' payment options?
Yep, so you will spend more. Dun & Bradstreet found We are 12-18% more likely to purchase using credit over cash. [6]
As a savvy money saving consumer cut this off at source, don't sign up to marketing or to one click purchases. Delete your cards from your phone and move your money by standing order every month to a separate savings account where you can't get at it easily.
Example average saving by hiding the credit card Ireland 2022 = €1,270
Around €11,000 per household per year is spent on credit cards in Ireland according to the Irish central bank [7]. So according to the Dun & Bradstreet study switching this spend to cash would reduce this by 12% at least, saving €1,270 a year.
6. Money Saving Ireland 2022- Ditch the branded groceries and go German (save €1,664)
How do I save money by going own label or to Aldi & Lidll in Ireland 2022?
The average Irish household spends over €5,000 per year on groceries [8]. Generic own label products are typically half the price of the leading brands and just as good quality if not better.
Example average own label saving Ireland 2022 = €1,664
Even allowing for the odd luxury in your basket, knocking a third off your grocery bill by switching to own label or the German discounters is pretty easy. This would give a saving of €1,664 a year for the average Irish household.
7. Money Saving Ireland 2022- Become a DIY barista & chef (save €1,521)
How do I save money by paying for less everyday in Ireland?
When you buy a sandwich, coffee or get a takeaway you're not just paying for the ingredients, but the whole cost of the seller's business plus the profit that business is making.
According to Irish coffee house 3fe (whose coffee shops I personally love) of the €3.50 you pay for your regular Americano only 50c is actually spent on coffee and milk.The rest goes on staff, rent, rates etc.. [8]
That makes it a staggering 7 times cheaper for you to make your regular latte or macchiato at home. I'm not picking on coffee, the same is pretty much true of any takeaway or eat out you can think of, it's just a great money saving opportunity.
Example average DIY saving Ireland 2022 = €1,521
Irish households spend just over €1K per year on takeaways and eating out [9]. Add to that €7.50 every working day for you to pop out and grab a sandwich and you get just over €3K per year spent on takeaway food and coffees.
We aren't going to deny you a weekend takeaway or lunch time pick me up, but if you cut by half you are looking at a hefty money saving of €1,521 you would be able to pop in the piggy bank.
8. Money saving Ireland 2022 – cutting out cigarettes & alcohol (save €3,232)
How do I save money by reducing smoking and drinking Ireland 2022?
Known to Irish finance ministers for decades as the 'old dependables', beer & fags are the first place to go to raise tax revenues.
This has made both prohibitively expensive and also a smart go to when you want to raise your own bit of revenue by saving money.
The average Irish smoker spends over €2200 a year on cigarettes [10] and the average Irish drinker almost €2K are year [11].
Example average 'old reliables' saving Ireland 2022 = €3,232
Based on the averages if you drink and smoke and halve the beer and cut out the fags you would save a whopping €3,232 a year on average. Not to mention the health benefits of cutting down on both.
Next let's get those interest payments down, nailing money saving tips 1-9, will help you get what you're owed, buy for less and buy less. This gives you a lot more financial firepower, blasting open the doors on the next two money saving tips.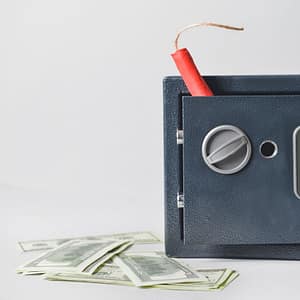 9. Money saving Ireland 2022 – becoming debt free (save €900)
How do I save money by reducing my credit card and loan debts in Ireland 2022?
Outside of your mortgage or student loans which are typically low interest, debt is a money saving blackhole to be avoided at all costs.
Irish households owe €8k on average in credit card and loan debt, paying the 4th highest rate of interest in Europe at 10.3%. [12]
The solution is to start paying down your debt, starting with the most expensive first, almost certainly your credit cards. This is the 'snowball ' effect, where the savings from the interest on one loan can help pay off the next and so on.
Example average credit card and loan saving Ireland 2022 = €900
With the money savings from tips 1-9 coming to over €12K and the average Irish household debt at €8K, you should hopefully be able to pay off all your credit card and consumer loans. At the average interest rate of 10.3% that's a money saving of over €900. Plus a big weight off the shoulders.
Finally, totting all the savings up from tips 1-10 gives a saving of €12,837, reaching our savings goal target of €12,500 of €7,500 for our rainy day fund and €5,000 for our trip to see Mickey.That puts you on a sound financial footing and on a plane to Florida for the trip of a lifetime, but we're not quite done. Now for the big reveal…
10. Money saving Ireland 2022 –
living the good life, for life (save €500,000)
Now you have the money saving habits from tips 1-10, our €12,500 saving is repeatable every year. The great news is we already have the rainy day fund in place so we can use that money for something else.
Drum roll please… TA DA it's a pension, but stay with me. At €38,496, the Irish average income, we're allowed to put by €7,700 a year tax free.
Starting a pension early is one of the smartest financial moves you can make, it's like switching on a magic money making machine (kinda).
If you're 26 and keep chipping in this amount every year until you are 68 you will have a tasty €323,400 tucked away.
However, this is where the magic bit starts, the tax saving turns this contribution into €9,624 a year straight off the bat.
So by the time you're 68 you actually will have over €404,000 saved. That's 100% guaranteed with no assumptions about anything else, just the contributions over time and guaranteed tax saving.
Example average retirement saving fund Ireland 2022 = €500,000
That said, as you would be putting by over a long period then it probably makes sense to put your money into a tax free fund and increase what you chip in line with your tax allowance increases.
You are putting a proportion of your money at risk by investing in a fund. However, over such a long period, based on the last hundred years or so of investing, you could reasonably expect a return of around 4% a year on average after fund charges.
Based on this return you would have over half a million (€500,000+) stashed away ready for your retirement and for those margaritas under the tropical sun.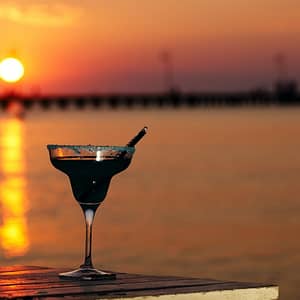 So it's been a money saving whirlwind tour alright,
€1,880 saved, getting what you are owed
€3,450 saved, buying for less
€7,680 saved, buying less
€900 saved, going debt free
€13,910, Grand total saved
Most importantly these money saving tips will help you put in place a rainy day fund and regular saving habit that could see you set up for life financially with a retirement fund of over €500,000.
Remember, we did all this using only the average national wage of €2,500 after tax, a bit of will power and some money saving smarts.
Money saving Ireland 2022 – what should I do now?
These money savings are based on averages for Ireland, you will have to take your own case and work out what saving it means for you. You should also chat with a professional financial advisor for any big decisions or one of the state's financial advice support services if you need help. There are some good links for these at the end of this article.
If you want to delve deeper into what you can save and how to do it (and why wouldn't you?). Our other guides and money saving tools including our inflation savings buster tool how to switch your mortgage can be found here.
Lastly, if you are struggling to make ends meet, you aren't alone. More than half of all Irish adults say financial concerns are a threat to their mental health.
If you are struggling with debt, making ends meet or just need some free independent advice, you should check out the state's Money Advice & Budgeting Service (MABS) for further help.