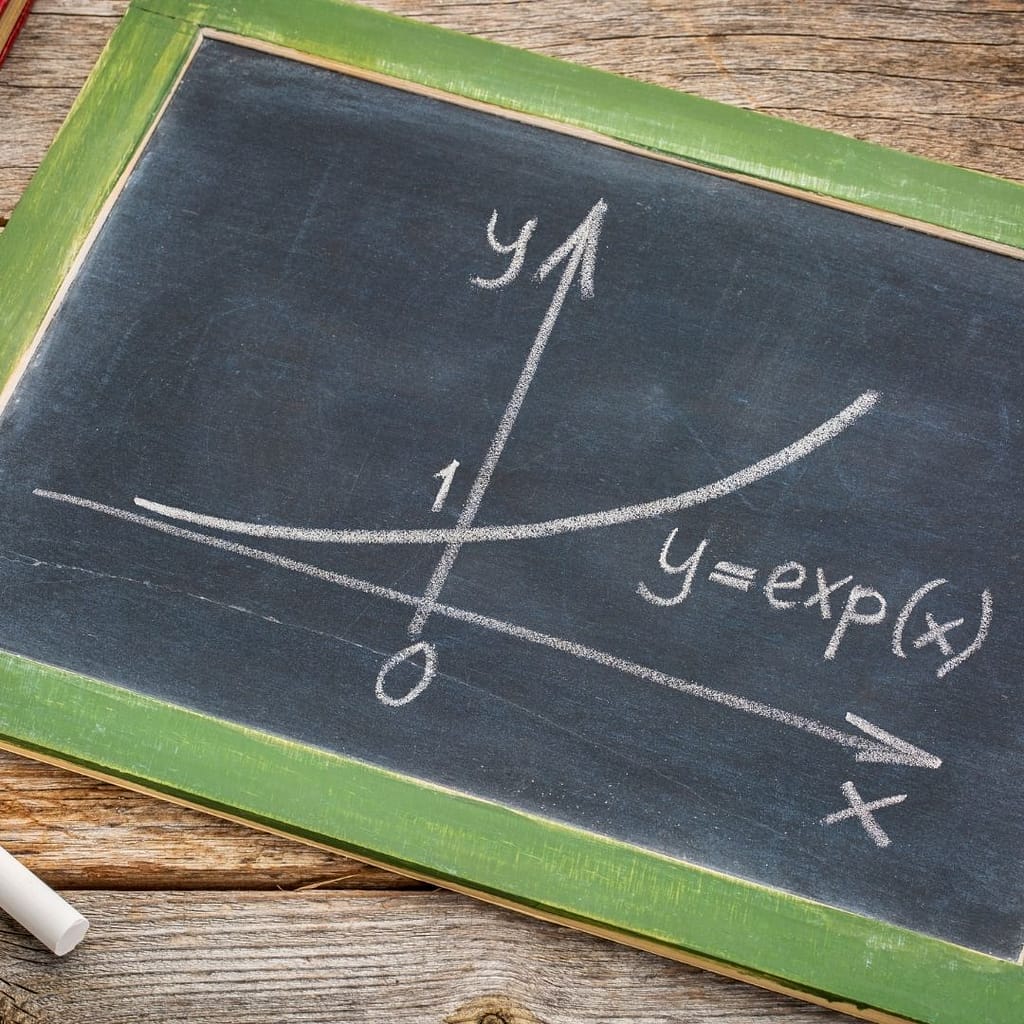 Olympian Efforts – Investing in Ireland 2021
The struggle against COVID-19 is proving to be a global endeavour of Olympian proportions, but now the marathon efforts of the past 18 months have turned into something of a sprint, being a straight run-off between Vaccination and (delta) Variant in the desperate pursuit of economic reopening and societal normalisation.
Although latest investor sentiment surveys portray the virus as a fading "tail risk" for economies and markets, it is also the case that crowded positioning in the "Reopening Trade" for undervalued cyclical stocks has suffered meaningful profit-taking pressures over the past 10 weeks.
In consequence, the MSCI World Value index, which outperformed its Growth equivalent by as much as 12 pps from the start of this year to mid-May, has now surrendered this outperformance amidst re-rotation out of cyclical names (energy, banks, industrials) into more defensive plays (tech, healthcare).
For all that, equity markets continue to find ways to move higher, extending 2021's clear pattern of rolling corrections under the bonnet (to SPACS, Meme stocks, Crypto and now Cyclicals), whilst overall indices grind higher to successive all-time peaks.
The MSCI World rose by a further 1.7% in July, its 6th straight monthly gain, a feat shared by the S&P500 and Europe's STOXX600 which, in the latter case, is the longest winning streak since Draghi's "whatever it takes" rally of 2012/13.
Clearly, equity markets are beneficiaries of sustained policy and liquidity support, factors which are also sustaining bond market performance in the face of accelerating inflation rates globally.
Benchmark 10yr yields declined by 25bps on both sides of the Atlantic last month, their biggest one-month drop since the height of the Pandemic panic in March, 2020.
This decline in yields prompted a recovery in Gold prices above $1800, amidst renewed (if tentative) ETF inflows after more than 6 months of sales.
Equities – Investing in Ireland 2021
A sharp contrast in equity market returns last month between the developed and emerging economies, that 1.7% gain in the MSCI World compared with a 7.1% decline in the MSCI EM.
As China's abrupt regulatory clampdown on its internet and technology companies weighed very heavily on both the Shanghai Composite (-5.4%) and Hang Seng (-9.9%) indices, leaving the EM index now barely in positive territory on a ytd basis.
Lack of contagion towards the US and European markets is perhaps best explained by the insulation provided by a robust corporate earnings season now in full flow. However, the FTSE100 did snap a 5-mth winning streak with a marginal (-0.1%) decline.
Bonds – Investing in Ireland 2021
The growing conundrum of declining bond yields in the midst of strengthening inflation rates globally continued to fixate last month, with 10yr benchmark Treasury yields falling by more than 25bps to a 1.22% close, low since mid-February.
Intriguingly, this decline in US yields was wholly attributable to the real yield component, whereas "breakeven" inflation was slightly higher on the month.
Sliding US bond yields were broadly matched in Europe, where 10yr benchmark Bund yields declined by 25bps to -0.46%, their biggest monthly drop since August, 2019.
Currencies – Investing in Ireland 2021
A traditional mid-Summer lull in trading conditions was most apparent in foreign exchange markets last month, with the major currency pairs confined to generally sideways moves within their well-defined ranges.
The USD trade-weighted index slipped marginally in July, the previous rebalancing of predominantly short USD positioning having now substantially run its course.
Eur/USD found solid support close to ytd lows at 1.1750, ending the month with a topside probe towards the 1.1900 area, whilst Sterling responded to a more hopeful COVID-19 trajectory in a fully-reopened UK economy, the Eur/Stg cross retesting its ytd low circa 85c.
Commodities – Investing in Ireland 2021
Commodity markets enjoyed further broad-based gains last month, the CRB Index rising by 2.2% for its 4th straight gain (and 8 of the last 9), this index now scaling 6-year peaks.
Whilst oil prices have been leading the charge for much of 2021, last month proved a more volatile affair, with Brent crude completing a $76-67-76 round-trip amidst swirling uncertainty over the latest OPEC+ production accord.
Industrial metals rebounded from recent corrective pressures, as indeed did precious metals, with Gold prices clawing their way back to the key $1830 resistance area in response to the renewed slippage of both real yields and the USD.
Asset Market Outlook – Investing in Ireland 2021
Equity markets still climbing a wall of worry (Delta variant, inflation, policy risks), testament to the potency of current macroeconomic, earnings and liquidity supports.
Stellar corporate earnings recovery mitigating equity overvaluation concerns, whilst renewed decline in bond yields reinforcing the relative valuation argument.
Significant investor positioning flush-out of "reflation trade" favourites (financials, energy, industrials) harbinger of renewed engagement as global growth jitters fade.
Conundrum of lower bond yields in the face of rising inflation risks perhaps best explained by the "financial repression" realities of central bank policymaking via zero interest rates and open-ended asset purchase programmes (QE).
Renewed decline in 10yr Treasury real yields to fresh record lows portending catch-up weakness for the US Dollar following last month's disconnect; Eur/USD now targeting a 1.1950 vault for bullish continuation.
Gold ETF liquidations now seemingly having run their course, allowing prices to base-build above recent $1680 and $1760 lows; $1830 the next barrier to overcome ahead of a re-run to the $1900 area.
Asset Allocation – Investing in Ireland 2021 Outlook
Equities Bonds Credit Forex/Euro
US +1 -2 -1 -1
Euroland +2 -2 -1 N/A
UK +2 -2 -1 0
Asia 0 -1 -1 -1
Code +3/-3 very attractive/ very unattractive
Financial Market Performance Data – Investing in Ireland 2021 Outlook [1]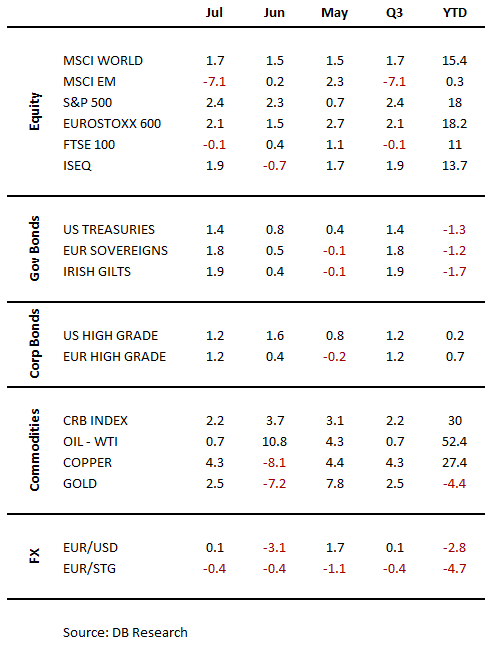 Next steps
You can read our more investing in Ireland analysis here.
You can check out our other guides on Investing in Ireland here.
You can find out where to get individual investing in Ireland and financial advice in your area here.