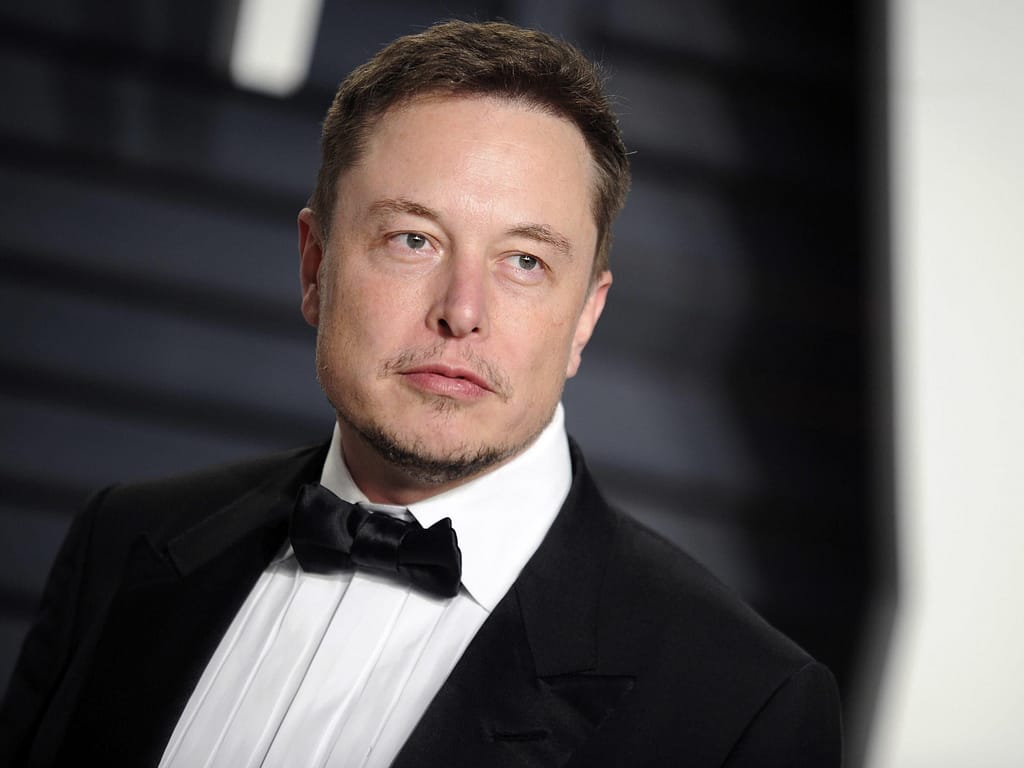 Are Tesla good shares to invest in now for Irish investors? How safe and efficient is your investment vehicle? The share price had increased dramatically in late 2019, up until the market wide rout caused by COVID-19, but its trajectory since then has been difficult to fathom.
Investor exuberance is now tethering on the absurd, as retail investors continue to pile into the stock as "there is no price too high". Routine stock splits and CEO Tweets seem to continually add fuel to a raging fire, while its inclusion in the S&P500 index in late 2020 has resulted in overpriced share purchases for passive ETF funds that track the S&P500, ironically forcing otherwise risk-averse investors to become part of this speculative journey.
It is easy to be envious of Tesla shareholders, as countless momentum stock chasers search for returns. There has been a significant increase in retail investors over the past year, as online trading apps offering zero commissions, cheap leverage and fractional share purchases, have reduced the barriers of entry, but history shows that chasing the hot share to invest in now is a risky business.
COVID-19 has been the perfect storm for Tesla, as the virus has also supported the increased levels of retail investor participation, most of which appear to be extremely bullish on Tesla. It's shares quickly regained any lost ground once the "sell everything" frenzy bottomed out. At the height of the market sell off, oil futures contracts even entered negative territory, as producers had to pay buyers to take the commodity off their hands over fears that storage capacity could run out.
Some analysts even predicted the beginning of the end for the fossil fuel, as the shift to alternate energy sources gathered momentum. Tesla is loved by the market today because it is the industry leader in electric vehicles (EV). No other company can currently match its capacity, and the growth of EVs has captured the market's imagination. But are they good shares to invest in now for Irish investors and why has its price increased by so much?
Why have Tesla shares risen so much?
A stock price is essentially determined by the supply and demand for the stock; as demand for a stock increases, its price will therefore increase. Efficient market theory suggests that a company's share price reflects all information and it is equal to the firm's intrinsic value (a measure of what a company or asset is actually worth). In reality a company's share price often deviates from the actual value of the firm, and this is where investors seek to add alpha (beat the market).
The measure of intrinsic value is often arrived at through in-depth fundamental analysis and complex financial models. A company's future earnings play a vital role in an such valuation analysis, and the growth potential of a company's earnings often justify very lofty valuations. Investors are willing to pay a high premium for a stake in a company with significant growth prospects.
Investors had to pay a very high premium for the likes Amazon, Facebook and Apple when they first listed, but history has shown that such a premium was more than justified, as they have both gone on to revolutionise the way we communicate, socialise and shop, becoming some of the most dominant firms in the world in the process.
Expensive growth stocks can grow into their valuations and Tesla bulls argue it's a good share to invest in now as the company is a disruption to the automotive industry and it is an innovative tech firm, like a new Apple, that merits a Silicon Valley valuation. The company's technological advancements include battery technology, over the air software updates and autopilot functionality, which the company hopes will become "Full Self Driving". Investors are betting that Tesla will dominate car sales in the future.
This bet is based on a VERY BIG assumption that other car manufacturers will not be able to compete with Tesla's technologies in the future. Recent rumours of Apple approaching Nissan highlight the potential for other car manufacturers to compete in the autonomous self-driving space.
Whatever the argument and justification for whether Tesla's shares are a good share to invest in now, the company is already priced for future market dominance, even though it's impossible to assess the company's long-term earnings prospects. Putting all this into context, the chart below depicts Tesla's valuation against the nine other largest car manufacturing firms in the world. This image shows how Tesla is now more valuable than the nine other firms put together.
This breath-taking statistic is made all the more astonishing as Tesla only posted an annual profit for the first time in 2020. Tesla makes up less than 1% of total current global vehicle sales, and the company's earnings, as a portion of the 10 largest automakers earnings is less than 2%:
Are Tesla good shares to invest in now?
Buy low and sell high… the age-old adage for successful investing. Even though this makes sense logically, this is not the type of behaviour investors tend to demonstrate. Humans tend to get attracted to a stock or asset as its price increases (value decreases), and then race to purchase it in fear of missing out on an opportunity (FOMO).
This FOMO cycle feeds upon itself as more and more people race to pick up the stock, and the asset seems to become more attractive the higher its price goes. This action can lead to a manic sense of euphoria for the asset and it can cause investors to forget reasoned logic and ignore traditional fundamentals such as projected earnings and relative valuation metrics.
Tesla is certainly one of the FOMO stocks, like the FAAMG five (Facebook, Apple, Amazon, Microsoft & Google), as it boasts a whopping trailing Price-to-earnings ratio (P/E ratio) of 1091. This doesn't seem to faze investors, although a P/E above 40 is traditionally considered very high. (P/E ratio is a relative valuation metric that depicts a company's value in terms of its earnings, allowing investors to compare companies of all different types and sizes)
Although the FAAMG five are supremely well-run with lots of cash flow and great balance-sheets, I am not so sure that the same can be said about Tesla, as the CEO's erratic behaviour has become the norm. So are they good shares to invest in now?
So is Tesla shares to invest in now for Irish Investors? The upshot
Investors should really be asking what exactly has changed since Elon Musk Tweeted that the "stock price too high" in May 2020, as it has increased by over 480% since. As the mania develops, it has become increasingly difficult to argue with profitable investors. Reasoned logic would have recommended such investors to sell the company shares and take profit long before now. Had they done so; they would have missed out on the run of a lifetime.
The lives of the "Teslanaires" army have changed forever, and who can argue with that. Yet I would like to point to the fact that there are always winners and losers in such speculative bubbles. Nobody has ever lost money by selling too early. The age-old phenomenon of speculative manias is mainly driven by the greater fool theory. This theory suggests buying an overvalued asset, in the hope of selling it at a profit at a later date. The justification for purchasing the overpriced asset is based on the premise that there will be someone else who is willing to pay a higher price, i.e. the Greater Fool!
Investors need to maintain a clear distinction between speculative trades and long-term financial investments. The segregation of each needs to remain intact, as both represent a different set of goals and associated risks.
Long term investments have the capacity to earn risk-adjusted returns that can help individuals achieve their financial goals. This can be achieved through a well-balanced portfolio allocation that is focused on long term plays. Investor psychology is paramount to successful investing and we must pay attention and have the courage to avoid doing the wrong thing at the wrong time.
The fundamental philosophy of long-term investing needs to be maintained, and the proportion of an investment portfolio that an investor should be committing to these speculative assets is very small, so Tesla may be good shares to invest in now for Irish investors, but only in small quantities. Particularly when looking to embark on a safe and efficient investment journey.
What next? – Further share to invest in now insights
You can read our Feb 2021 investing in Ireland analysis here.
You can check out our other guides on Investing in Ireland here.
You can find out where to get individual investing in Ireland and financial advice in your area here.