With Ulster bank withdrawing from the market and selling up, what does it mean if you have or are thinking of getting a Ulster bank mortgage? In our Ulster bank Mortgage Ultimate Review – Ireland 2022 we give you the inside track on an Ulster bank mortgage and what your options are.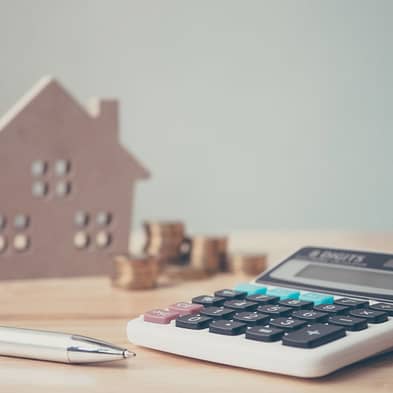 Ulster Bank parent Natwest has decided it is pulling out of the Irish market, this means Ulster bank will be no longer offering mortgages to new customers.
So you might be thinking, what happens to my Ulster Bank Mortgage?
Although it's not all done and dusted yet it looks very likely that Ulster Bank will sell their on-going mortgage business to Permanent TSB.
So don't panic, if you have a mortgage with Ulster Bank already already PTSB will have to honour your existing terms.
Where we could see changes though is in the rate existing customers go to at the end of their fixed period. Permanent TSB have the second highest rates in the market and many fear that longer term current Ulster Bank mortgage holders will see their rates rise from where they are today.
Avant Money are offering €1,500 upfront until the 31st of March 2022 for anyone wanting to make the switch to them. This should cover both the legal and valuation costs of the switch with some change to spare.
moneysherpa offers an all in switching legal package for just €1,200 and a typical valuation is around €200.
If you come off your fixed rate with Ulster Bank and are worried that PTSB are going to hike your rates, you still have the option to switch to someone else at that point. You can check out how your Ulster Bank mortgage compares to others using our calculator here.
Read on to find out more about your Ulster Bank mortgage and the other options for a great rate and easy approval.
Ulster Bank Mortgage Rate and Product Overview -Ulster Bank Mortgage Review Ireland 2022
Ulster Bank Mortgage Rate
Our handy table shows what rates you will pay with each of the lenders when you come off your fixed rate, this is know as the 'follow on' rate.
As you can see Ulster bank have some of the highest rates interest rates in the market and the bad news is the bank that looks to set to buy them PTSB is one of the few with even higher rates.
Probable follow on variable rates post fixed period based on current variable rates by provider, rates updated 15/03/23
The follow on rate is the rate that drives the Annual Percentage Rate Charge (APRC) which represents the average rate across the lifetime of a typical mortgage and is recommended as the best rate to use for comparisons by the CCPC. [1] You can check out the APRC of all the mortgages currently on the market using our comparison tool here.
If you have a current account with Ulster Bank you may be on their 'loyalty' product which has a rate around 0.3% lower than the Ulster Bank rates shown above. Even with that discount though you would save by switching to the six cheaper providers shown in the table.
If you have an Ulster bank mortgage now is a good time to switch, rates are at all time lows. An average size switcher can expect to save at least €20,000 by switching.
Recommendation – Ulster Bank Mortgage Review Ireland 2022
Ulster Bank have one of the most expensive variable rates in the country and with their sale to PTSB underway those rates are unlikely to get any better, in fact they may be about to get worse.
The good news though is that with the entry of non bank lenders ICS, Avant Money and Finance Ireland, rates are at historic lows. This means you can save over €20,000 on average by switching to another provider.
Switching legal fees are currently around €1,500. Even better if you use moneysherpa to switch and take up their all in switching deal for €1,200 including VAT you will maximise your savings.
It's very hard to make a case for staying with Ulster Bank unless you are locked in on one of their fixed rate products, even then ask them about the breakage fee. Sometimes due to EU consumer law there will be no fees at all and you can still switch to a better rate with another bank.
You can a free mortgage check up to see who you should switch to here.
Alternatives – Ulster Bank Mortgage Review Ireland 2022
Rates from 2.01% APRC
Fixed for 3-30 Years
Tighter approval policy
Rates from 2.29% APRC
Fixed for 3 or 5 Years
Flexible approval policy
Rates from 2.53% APRC
Fixed for 3-25 Years
Flexible approval policy
Next Steps – Ulster Bank Mortgage Review Ireland 2022
If you want to see what you could save by calculating your repayments and see all mortgage provider rates you can click here.
If you want to know more about other mortgage providers you can click here.
If you want to know more about long term fixed rate mortgages you can read our article here.
You can read our founder's latest piece for extra.ie on the big mortgage switch and how much you will save here. Or you can check out our handy switching mortgage guide here.
If you want to get your savings started right now, set up a free no obligation video call with a mortgage sherpa here.