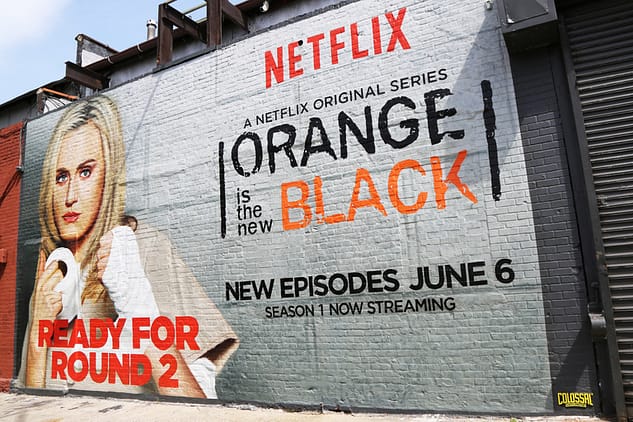 The big mortgage switch Ireland.
More people have completed a mortgage switch this autumn than for a decade. Over 1,616 the highest since 2009.
The mortgage switch is back because interest rates have now hit historic lows.
The average saving for a mortgage switch at the end of 2019 was a whopping €21,626. With over 150,000 Irish mortgage holders set to save a staggering €1.5 Billion by switching.
With rates falling and prices rising since 2019, those switching savings have only gotten bigger since then.
Mortgage switching is set to explode in the coming months quadrupling to the rates seen in other countries across Europe and back at the height of the boom.
Read on to get the inside scoop on the big mortgage switch and see exactly what it might mean for you and your mortgage.
Why Mortgage Switching is the New Black – Mortgage Switch Ireland 2022
According to the latest figures from the Banking and Payments Federation [1] more people have completed a mortgage switch this autumn, at 1,616, than since 2009 just after the banking crash.
The chart below shows 1% of the 674,176 mortgage holders in Ireland are now switching every year, that's over 6,700 and it's only heading one direction.
The mortgage switch is so fashionable right now due to new mortgage rates hitting record lows.
2015 Existing Rates 4.3% v New Rates 3.9%
2020 Existing Rates 3.48% v New Rates 2.68%
So back in 2015 a mortgage switch would cut your mortgage rate by 0.40%, but by the end of 2019 the difference had doubled to 0.80%. That makes new rates over 20% cheaper than existing rates, a record saving.
You can see this increase in 'spread' in the chart below. The Standard Variable Rate for Existing Loans in green has hardly dropped at all, as the banks have tried to keep their existing customer rates high.
The 1 to 3 year fixed new lending rate in red however has plummeted as new lenders, Avant Money, ICS and Finance Ireland, have entered the market.
These rates are the lowest since trackers were on the go back in 2008.
This widening rate gap alone is enough to drive increased switching, but increasing house prices have further sweetened the deal. As home values rise the loan to value ratio gets smaller.
Lenders see low loan to value ratios as less risk, allowing customers to access even lower rates.
The mortgage switch double whammy, the widening rate gap and lower loan to values, is creating a switching surge.
How Much can you Save by Switching Mortgage? – Mortgage Switch Ireland 2022
So this begs the question, should I switch and how much will I save if I do?
There are over 670,000 residential mortgage holders in Ireland right now, 36% of these are on a tracker mortgage tied to the European Central Bank rate. If you're on a tracker you almost certainly would be better off staying put.
That leaves the 64% of mortgage holders not on a tracker, which equals over 430,000, 27% of all Irish households.
Almost all of these will save something by switching, even those on a fixed rate, but this is where it gets really juicy.
According to the Central Bank almost 150,000 will save more than €10,000 by switching, a combined saving of over €1.5 Billion. You can see exactly how the 150,000 breaks down below.
| | | | | |
| --- | --- | --- | --- | --- |
| Central Bank Switching | Fixed | Variable | Tracker | Total |
| All Mortgage Holders | 171,105 | 259,276 | 243,795 | 674,176 |
| Save something | 29,082 | 153,190 | 0 | 182,272 |
| Save more than €10,000 | 20,837 | 89,657 | | 110,484 |
| Save more than €30,000 | 8,076 | 28,499 | | 36,575 |
Central Bank of Ireland Economic Letter 12 2020
We ran the numbers for an average mortgage switch ourselves, just to be sure.
Average mortgage switch = €235,401
Average term = 22 years
Average reduction in rate = 1%
= An Average Saving of €21,626
Yes you read that right, the average mortgage switch saving was €21,626 according to the Central Bank's own figures.
Why isn't Everybody Switching? – Mortgage Switch Ireland 2022
Hang on a minute, shouldn't mortgage switching be much higher if there is €1.5 Billion to be saved?
It most certainly should, switching in Ireland lags almost all developed countries world wide with only 1% switching every year.
Italy has over four times that rate of switchers at 4.1% and the Aussies see over 8% of their variable rates switched per year. Across the pond in the UK switching rates are also more than double that here.
As the savings between existing and new rates are much bigger than that seen in other countries, what exactly is going on?
Part of the reason is due to tracker mortgages. The super generous terms offered by the Irish banks back in the boom, has led to over a third of all mortgage holders staying put and holding on to what they have for dear life.
The rest of the gap is usually put down to the idea that it's not in the Irish psychology to switch, we are a nation loyal to a fault. Let me bust that particular myth right here, the data shows the Irish love a great deal as much as anyone.
Remember our first chart showing how we were at record switching levels? Let's zoom out a little on the data and see the trends if we go back in time a little further.
That's right, before the crash mortgage switching in Ireland was running at 4% per year, right up there with other nations.
Due to negative equity and uncompetitive rates in the eight years after the crash Ireland simply got out of the habit of switching. It's just not been a thing for almost a decade, so has fallen off the radar.
I've listed the top 4 reasons for not switching below, based on the latest Central Bank data.
So what are the answers to each reason?
I do not know what the legal costs of switching would be. Answer: The solicitor cost and a valuation should cost less than €1,500 all in.
I might switch if there was a long term guarantee of interest rate advantage. Answer: With Avant Money for example you can fix your rate for up to 30 yrs.
I do not know if I would save money. Answer: You almost certainly will if you're not on a tracker.
Switching would be too complex. Answer: Use a broker for both advice and to take the pain out of the paperwork they're free to use in many cases.
With the barriers falling and savings increasing it's only a matter of time until we are back up at the 4% mark and mortgage switching is the new big thing.
In a Nutshell – Mortgage Switch Ireland 2022
After falling out of fashion the mortgage switch is about to make a comeback.
Rates are at record lows and savings at record highs.
The average saving is €21,626 massively out weighing the costs of switching
You can fix rate anywhere up to 30 years to 'lock in' your savings
If you use a broker you can switch for free in less than 3 months
The clock is ticking though, with inflation rising to over 5% variable rates will probably start to rise over the next 6 months. By switching to a new lender with a fixed rate of 5-15 years you can make savings of over €10,000 while also protecting your home from increased repayments.
What's Next – Mortgage Switch Ireland 2022
It makes more sense than ever to compare mortgage rates Ireland 2022 with massive savings available. There probably isn't another financial decision that has as big an impact on your wallet.
The non bank lenders have really leapt ahead of the pack this year offering 0.5% lower than other lenders across all mortgage types. This has left the banks, who are weighed down with legacy costs, trailing in their dust.
These non bank lenders are only available via a mortgage broker or via one of our own mortgage sherpas, click for a mortgage check up with one of our sherpas here.

Rates from 2.44% APRC
Fixed for 3-30 Years
Tighter approval policy
Rates from 3.83% APRC
Fixed for 3-5 Years
Flexible approval policy
Rates from 4.45% APRC
Fixed for 3-25 Years
Flexible approval policy
If you want to see what you could save by calculating your repayments you can click here.
If you want to know more about switching you can click here.
If you want to get your savings started right now, set up a free no obligation video call with a mortgage sherpa here.